2.2 Leaflet
The Digitable Approach; smarter collaborate decision making through visualisation
Prof.dr Harry BM van de Wiel & Roelof Kammenga, MGM
University Medical Centre Groningen, the Netherlands
Introduction
The Digitable (DT) has a touch screen with a surface of approximately 16 square feet, on which one can organize visual information by touching and swiping. The Digitafel offers a physical platform for co-creation and Design Thinking in a team.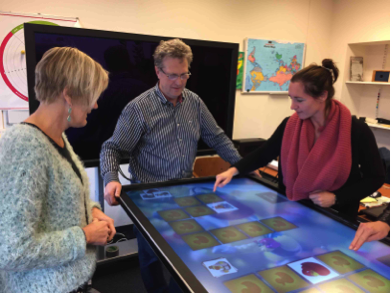 Relevance
One of the main characteristics of the 21th century is growing importance of Shared Decision Making (SDM) on all levels of health care, e.g.
Physicians and patients in consulting rooms

Health care professionals in multidisciplinary teams

Professionals and administrators in board rooms.
It's the quality of these decisions which to a large extend determines the quality of our health care and, on an individual level the quality of our lives.

Definition
Decisions making is used here in a broad sense, including:
clarification of concepts and ideas

making inventories of work processes

division of labour

brain storming on mission statements

creating consent and moral support

improving mutual relationships

.
Problems
The combination of technology push, the explosion of scientific knowledge, value based health care and personal medicinehinders the process of shared decision making in two fundamental ways:
When working memory is cognitively overwhelmed, the decision makers are too

Collaborating in an open,

complex, dynamic network approach, especially when experts are involved, creates social dynamics that are difficult to target.
Tools
In order to reduce the above mentioned problems, a large number of tools were developed in history. One of the most recent ones is the DT, who combines a number of successful types of support:
visualising elements or building blocks of the discussion

providing the ability to manipulate these building blocks as physical objects

creating a 'Round Table' setting.
Applications
Using the DTM can be many business image (visualize) and thereby significantly facilitate and speed up the mental use there of, such as: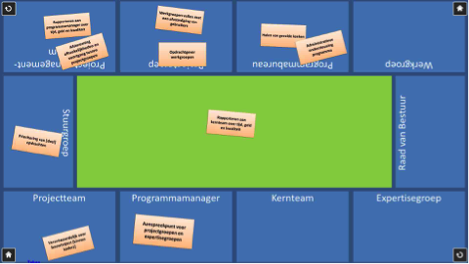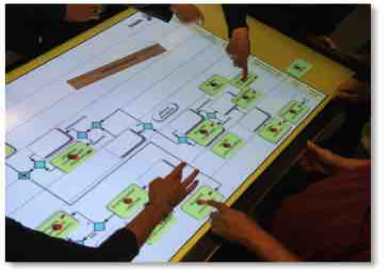 division of labour and tasks designing workflows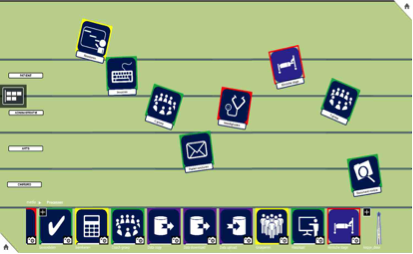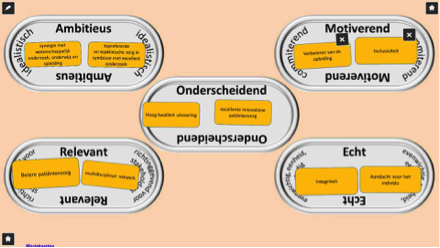 designing care paths moral deliberation
In short, the DTM establishes a group of professionals capable of joint, surpassing think steps in situations where an intensive appeal is done on their cognitive abilities and on their cooperation.
Flywheel
The DT is based on a functional cognitive-social-psychological model in which there is a flywheel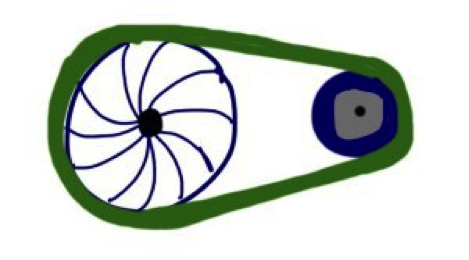 In schedule: less cognitive load > better cooperation > better decisions > less cognitive load etc.
Experiences in recent months a number of pilots
Results done on the basis of which Haan (2018) concludes: "with the introduction of the Digitable methodology is a considerable step in the right direction as far as internal tuning within teams in the UMCG. The results of the survey and the interview questions, it appears that there is positively looked at this new instrument ". Also from numerous testimonials show that the DTM a safe, effective and efficient setting to analyze problems, find solutions and practising skills.
Literature:
· Haan L: Het vraagstuk op (de Digi)tafel leggen! B.Sc Thesis, Hanzehogeschool/UMCG Groningen, 2018